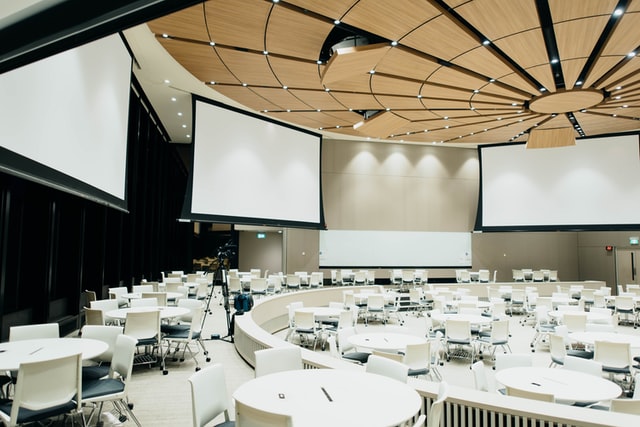 Photo by CHUTTERSNAP on Unsplash
An important attribute at a product show
In order to sell your products successfully, it is sometimes necessary to hold exhibitions. Participation in an industry exhibition is a great opportunity to increase the number of customers. You can refuse to participate, but make a highlight and a stand to attract attention.
Acrylic poster stand is an integral part of modern advertising. They are effectively used both outdoors and indoors, decorating both facades and interiors with their appearance. Their high manufacturability and cost effectiveness allow you to advertise products effectively. Such stands look very stylish and they serve for a long time.
Acrylic (plexiglass) is a non-toxic durable plastic that is produced in sheets of various thicknesses from 1 to 16 mm or more; in different colors - from transparent to jet black. Acrylic plates are suitable for installation on the facade (outdoors), inside buildings (in a business center, shopping center).
Table stands are widely used in restaurants and cafes for table reservations; in hotels and large companies - to designate the reception table, administrator; at airports and railway stations - for quick identification of officials by passengers; when holding conferences and press conferences - such plates indicate the name, position or social status of the event participant. Table plates, as their name implies, are installed on the table and can be fashionable (for example, a plate with a logo); informational - informing that the table is booked, informing the full name and position of the speaker, etc. You can order any plate color and size. The most common way to make tabletop signs is from 1.5 mm clear acrylic, when the blank is folded at the right angles so that the information printed on the paper insert can be easily inserted inside.